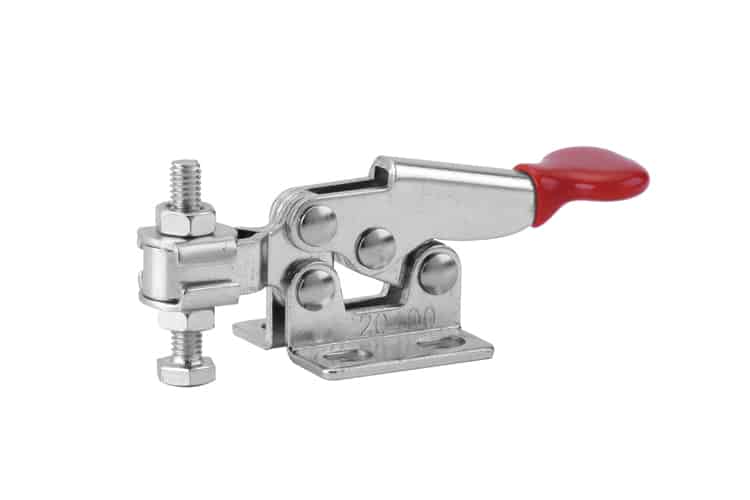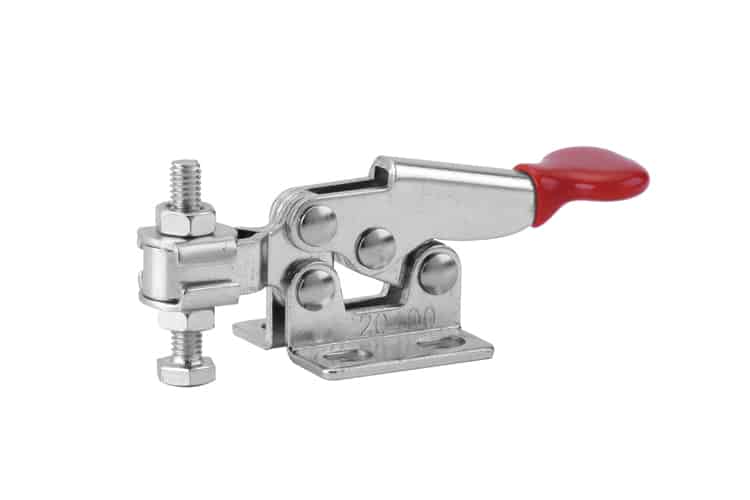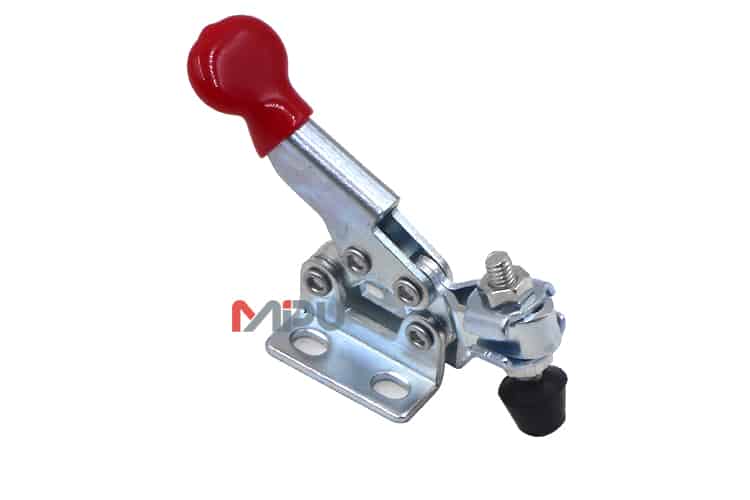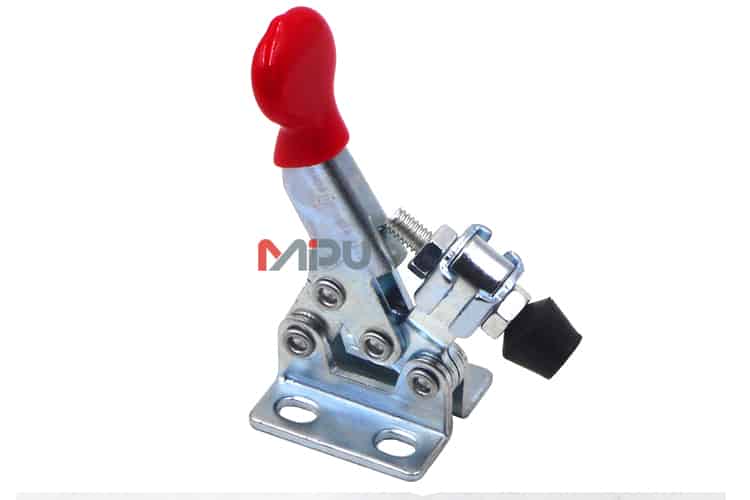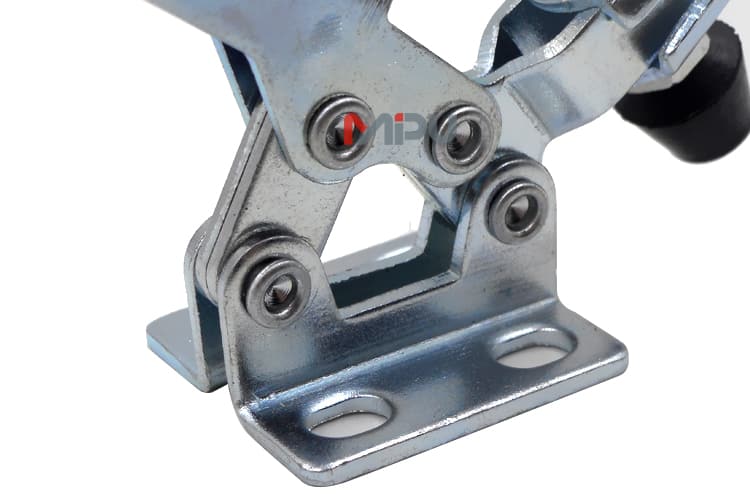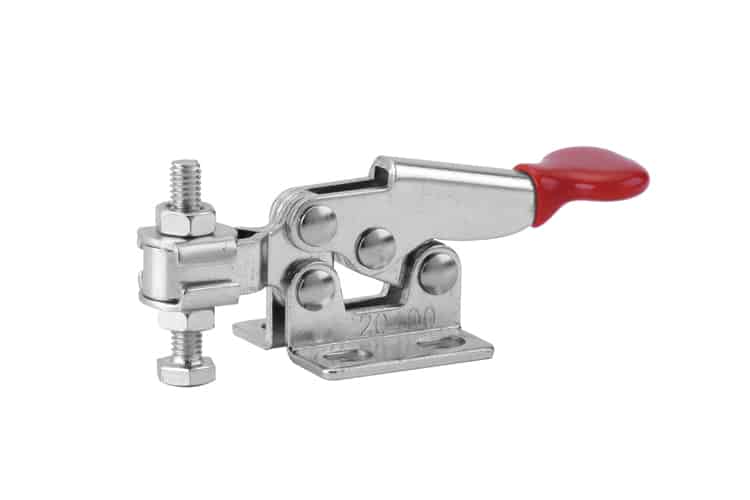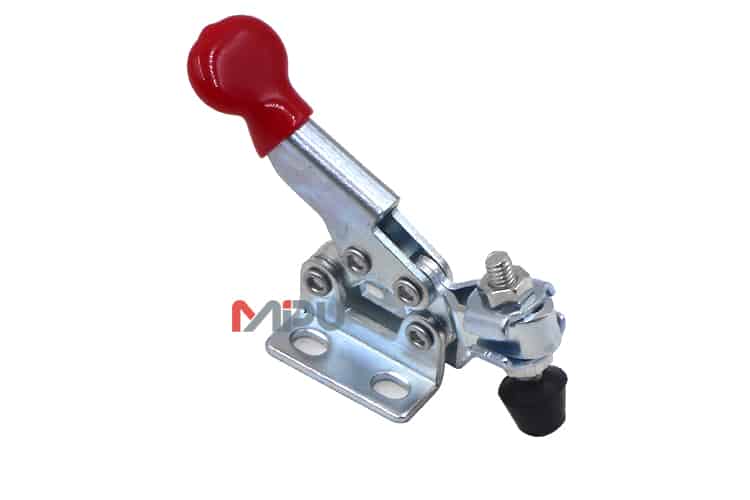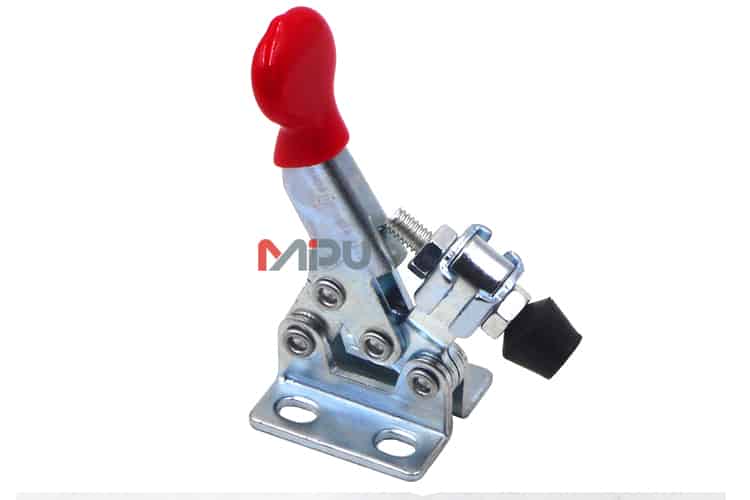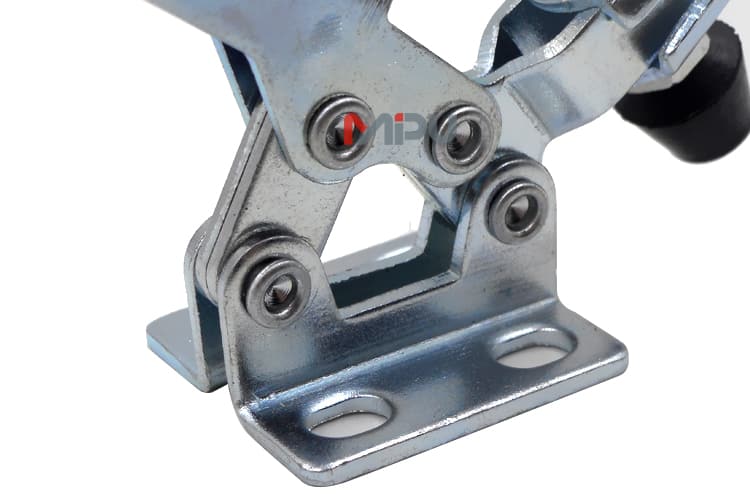 Horizontal Quick Handle Tool Toggle Clamps ML5-20400 Holding Capacity 20kg Fixture Clamp
Technical Details
Type:                                   Horizontal Toggle Clamp
Model:                                ML5-20400
Material:                           Iron
Surface Finish:              Galvanized
Item Weight:                   32.6 g
Size:                                     66x 24.5x 16.3mm(L*W*H)
Package Dimensions:  312cm*198cm*178cm
Product Origin:              China
Lead Time:                     30 Days
Holding Capacity:      200 N
Spindle Supplied:        M4 x 27
Bar Opens:                      55 Degree
Handle Opens:             60 Degree
Dimensions
Description:
Bar Opens 55°
Handle Opens 60°
Spindle Supplied M4x27
Size: 66x 24.5x 16.3mm(L*W*H)
Holding capacity force: 200 N
Material: Cold-rolled carbon Steel with Zinc plated coating for corrosion resistance; Oil and Stain resistant red vinyl solid hand grips, complete with adjustable rubber pressure tips
Design: Low height design. Retracted clamp will allow for vertical removal of clamped item, mechanism allows maximum clearance
Application: A rock-solid grip to install on jigs, tool fixtures, or movable bases
–100% brand new and high quality.
–Easy, safe and comfortable operation.
–Light-duty Plunger clamp that locks in extended or retracted position.
–Oil and Stain resistant red vinyl hand grips.
–Widely used in processing or assembling the fixed clamping,
flip lock buckle luggage and other industrial, agricultural, testing.
This Horizontal Quick-Release Toggle Clamp, is a must-have addition to your jig assembly.
With its sturdy construction and efficient design, this essential tool ensures that you achieve a rock-solid grip on your work piece, thus providing a hold that won't slip.
The unit in CAD drawing is millimeter(mm.)